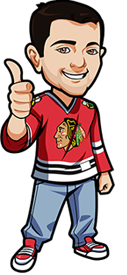 Written by Scott on Thursday, March 3rd, 2022
Well we went 0-1 yesterday.
I went with the Predators to win in regulation against the Kraken but the Kraken won 4-3 which stopped their losing skid at 7 games.  If the Preds want to make the playoffs then they should be able to beat a slumping team like the Kraken.  They hold the 1st wildcard spot but just barely.
The Sabres beat the Leafs 5-1 to end their 6 game losing skid.  The Leafs looked bad in this one and coach Keefe didn't hold back after the game saying "It was terrible from start to finish".  I'm glad I skipped this game as I liked the Leafs to win but with Mrazek starting I wasn't confident in them.
The Stars beat the Kings 4-3.  They were down 3-1 past the midway point of the 2nd but scored 3 unanswered.   The are in the 8th and final wildcard spot in the West.
The final game of the night saw the Rangers beat the Blues 5-3.  The Rangers scored 3 times in the 3rd to pick up the come from behind win.
A busy night with 9 games scheduled.  Some of the games are big mismatches and the odds make them unplayable.
Wild vs Flyers Betting Tips:
Normally I would take the Wild to win here but they haven't been very good of late.  They need to fix their power play as they went 0-5 in their last game against the Flames.  They have lost 4 in a row including once to the Sens. 
The Flyers have been bad.  They lost their last game to the Oilers, beat the Caps before that and were on a 6 game losing skid heading into that Caps game.
To get any value on the Wild we need to take them to win in regulation and I don't have enough confidence in them at the moment to make that a play.
Sens vs Panthers Betting Tips:
This game is already a skip for me.
The Panthers should win this game and even a -1.5 play on them is only 1.64.
Canes vs Capitals Betting Tips:
This should be a good game. If the playoffs started today this would be a first round matchup.
The Canes are 6-2-2 over last 10 and have been good on the road this season going 18-7-3.  The have a 7 game point streak going despite losing their last game in overtime to the Wings.
The Capitals went 0-4 in February at home and have dropped their last six outings on home ice, all in regulation.
All signs point to a Canes win.  The Caps have lost 3 straight and they aren't going to have an easy game here. And with their struggles in Washington I have to go with the Canes here.
Canes win incl OT/SO
Canada: 1.80 Odds at Bet365
USA: -124 Odds at BetOnline
Everyone Else: 1.80 Odds at Bet365
(Odds correct as of 2022/03/03 9:57:23 AM EST but are subject to change.)
Penguins vs Lightning Betting Tips:
I initially looked at taking the over in this game but talked myself out of it.   The Pens rank 4th in GAPG allowing 2.60 and the Lightning are 7th with 2.73.
The Pens have won 2 in a row and have gone 6-3-1 last 10, the Lightning have won 5 straight and 8-1-1 over last 10.
This game is tough to call.  They played twice at the start of the season with both teams winning 1.
I'm leaning towards a Lightning win but it would need to be in regulation and against the Pens anything can happen so I'm skipping this.
Canucks vs Islanders Betting Tips:
I am leaning towards a Canucks win here but I saw the Over/Under was 5.5.
The Canucks last 6 games went over, the Isles last 5 games all went over but 1.
Some other data here with the Canucks: last 6 games went over, last 4 Thursday night games went over, last 4 games against teams from the Metro went over and last 4 road games went over.
Over 5.5 incl OT/SO
Canada: 2.06 Odds at BetOnline
USA: +106 Odds at BetOnline
Everyone Else: 2.06 Odds at BetOnline
(Odds correct as of 2022/03/03 9:57:23 AM EST but are subject to change.)
Oilers vs Blackhawks Betting Tips:
With the Oilers playing some decent hockey at the moment,  7-3 over last 10,  I would think that they win this game.
On the road the Oilers are 16-10-3, at home the Hawks are 9-14-4.
But again it comes down to the Oilers goalie situation and with Smith expected to start who knows how they will do here.
Bruins vs Knights Betting Tips:
Both teams are fighting for their playoff lives here.
The Bruins are in the 1st wild card spot with 68 points.  They had their 5 game win streak stopped in their last game against the Ducks so they will be looking to get back in the win column to keep their postseason hopes alive.
The Knights are in 3rd in the Pacific with 64 points but the Oilers have 63 and the Ducks 61 so they would like to pick up points to give themselves some breathing room.
Lehner is back which will help the Knights as they weren't good with him out going 1-3-1.  They will need him healthy as they have 16 games this month and it's a crucial point in the season.
Should be a great game and the odds are a coinflip so I am skipping.
Canadiens vs Flames Betting Tips:
A Flames -1.5 play is only 1.64 so I can't make this a play.  I do like them to win but not worth the risk to take them -2.5 or higher.
Avalanche vs Coyotes Betting Tips:
Much like the game above the Avalanche -1.5 play is 1.64 so the odds decided this for me.  Watch now that I'm skipping it the Avs win 8-0.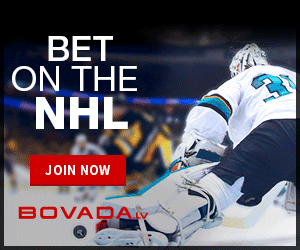 Follow @BetNHL
Good deposit bonus, lot of unique bets & props. Excellent mobile & live betting.

100% to $250 Deposit Bonus, sometimes have really good lines
BetNHL.ca » Tonights Tips » March 3rd, 2022 NHL Betting Tips